Hybrid workplace
Employees together with supervisors have the flexibility to decide where "One can work the best".

Opportunity to international work experience
Chance to leverage professional experiences across countries.

Worldclass People Development Programs
The programs are designed to nurture our people across countries and support our expanding business diversification worldwide.

Heartfelt Corporate Culture Environment
A caring workplace driven by a clear belief in its corporate culture called Banpu Heart.

Flexible Welfare Benefits
Open discussion is welcome to meet the specific needs and aspirations of our people, making sure they receive what they truly need to thrive.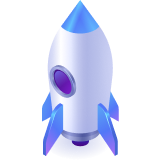 Shining in your own way
Banpu empower its employees to identify and reach their full potential. To ensure that our people grow well together with company.
Banpu Internship Program
Banpu Internship Program offers university students the opportunity to share new ideas and show their ability across a spectrum. The program allows them to prepare for future career paths by gaining hands-on experience working together with Banpu's employees who have expertise in a variety of fields.
International Versatile Energy Provider
We believe in energy that drives every life forward towards a better tomorrow. Our total commitment to innovating sustainable energy solutions helps power a better living for all.
JOIN OUR TALENT NETWORK
Enter your email address to tell us about yourself. We will keep you informed about job opportunities and events that match your interests.